Virtual offices. Virtual classrooms. Virtual hanging out. Add a bit of Bryant to your virtual lives by using some of these background graphics during your next Zoom meeting. And while you are at it, download a favorite to serve as your computer's wallpaper.
We plan to add new images regularly; we hope you'll return to see what's new. 
(Are you a member of the Class of 2024? We have a special collection just for you.)
To download: 1. right click on image (Control+Click on a Mac or Shift+Click on a PC); 2. select 'save image as…'  
To use: While in a Zoom meeting, click the arrow next to "Stop Video" and select "Choose Virtual Background." There are default background options and a "+" button to upload your own. Please use Zoom's support site for upload instructions and to troubleshoot any issues you may have. 
Newly added! Summer 2020
Spring 2020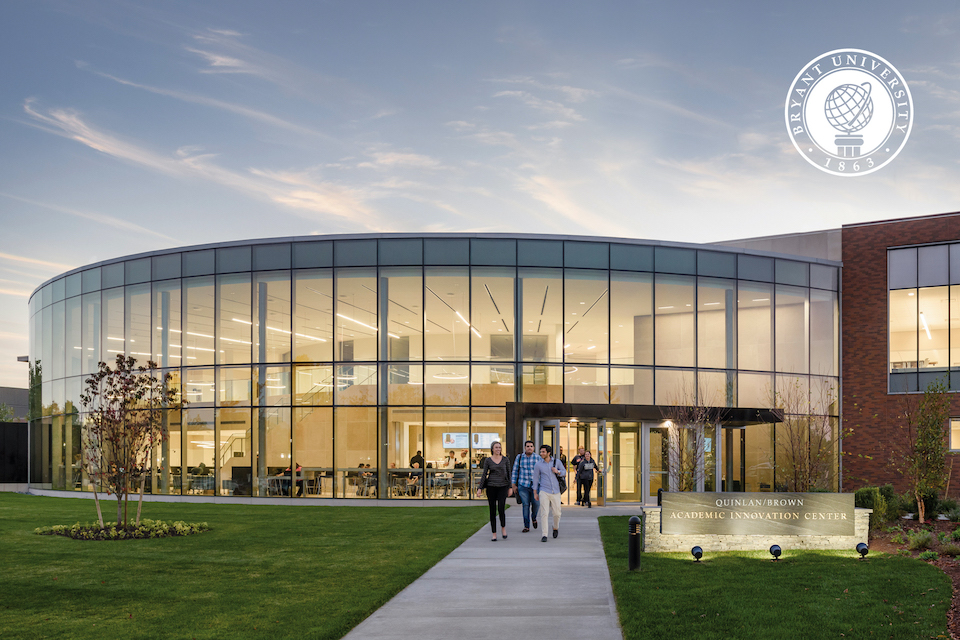 The original six