SMITHFIELD, RI - College Consensus ranks Bryant University No. 19 on their list of the 30 "Most Beautiful Campuses in the Fall." According to the rankings platform, "there's one thing above all that makes for a beautiful fall campus – beautiful fall foliage. Nothing against evergreens, nothing against deserts, but for many people nothing is quite as beautiful as a forest of red, yellow, and orange as the days get shorter and cooler." See the full list here.
Fall is a great time to visit Bryant University
Fall Open House for prospective students and families, scheduled for Oct. 23 and Nov. 13., is a great opportunity to explore Bryant's beautiful campus and learn more about the University's nationally recognized academic programs.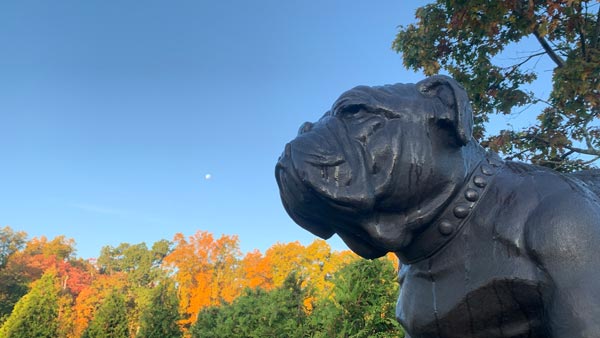 Families are invited to meet Bryant students and faculty as well as admission, financial aid, and career services professionals They can also tour the residence halls, library, classrooms, and athletic facilities.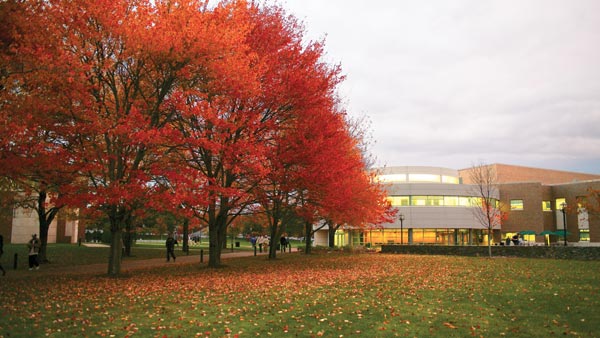 About Bryant University
For 159 years, Bryant University has been at the forefront of delivering an exceptional education that anticipates the future and prepares students to be innovative leaders of character in a changing world. Bryant delivers a uniquely integrated business, liberal arts and health sciences education that inspires students to excel. With approximately 3,700 graduate and undergraduate students from 38 states and 49 countries, Bryant is recognized as a leader in international education and regularly receives top rankings from U.S. News and World Report, Bloomberg Businessweek, Forbes, and Barron's. Visit www.Bryant.edu.